MAINTENANCE CONTRACTS
To keep your equipments operating at peak performance, we offer different maintenance contracts tailored to your needs as: P1, P2 and P3.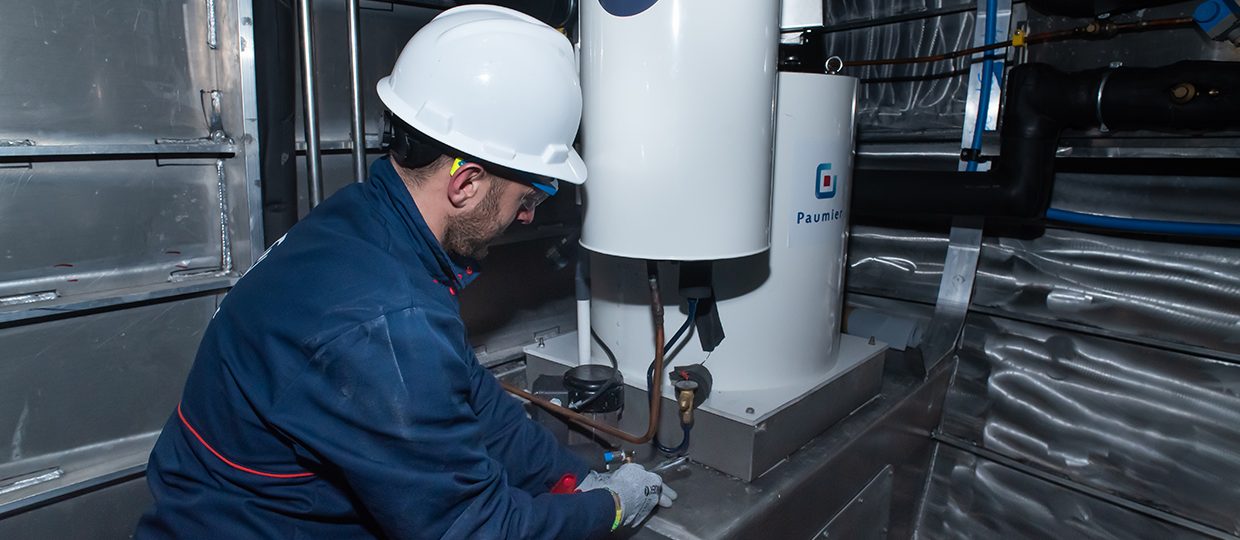 MAINTENANCE FORMULAS ADAPTED TO YOUR NEEDS
Each contract includes personalized services according to the types of cooling, air conditioning and ventilation installations. As part of any maintenance contract, we create the maintenance task list which allow traceability and practical feedback.
Maintenance under contract:
Contract with all necessary means
Contract with obligation of results
– (P1) Standard Maintenance Contract: forfeited preventive maintenance operations
– (P2) Standard Maintenance Contract and technical assistance: forfeited preventive and corrective maintenance operations
– (P3) Global Maintenance Contract: including all necessary operations to maintain an installation performance
Services of technical audit with proposals for technical and improvement solutions.
We are able to intervene on all your industrial site at different stages (process, technical and computer rooms, work spaces, life areas…).
To obtain further information about our maintenance offers, you may contact us.