ENGINEERING RESEARCH & DEVELOPMENT
Design and implementation of installations requires extensive experience in our clients' activities.

STUDIES
Our engineering department is equipped with 2D/3D and with AutoCAD / Inventor softwares and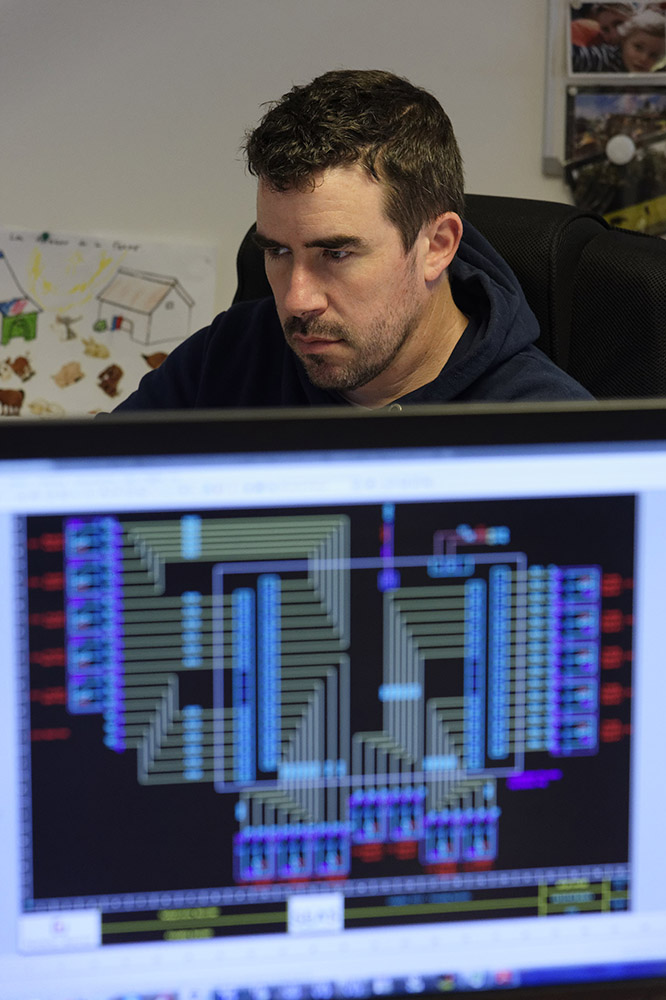 can carry out all detail and general studies and design. We also prepare all schemes for manufacturing. The study and production process includes a complete traceability until acceptance in our workshop.
Our technicians are also involved in the production control, which improves the quality of the final equipment.
Our teams bring their know-how in the design, manufacture and installations of industrial refrigeration and air conditioning.
Research & Development
Paumier is totally involved in research and testing of new materials and products in the fields of mechanical structure, aeraulics, refrigeration production, thermal system and acoustics.
We can design innovative equipments tailored to your projects based on our Research and Development work while taking into account your requirements and particularities.
Paumier has adapted to the industry requirements and is determined to be a source of proposals in order to offer technical and environmentally-oriented solutions.