Our expertises
Specialist in industrial refrigeration, air treatment and HVAC engineering, Paumier Industrie offers design, engineering, manufacturing and maintenance services tailored to your needs.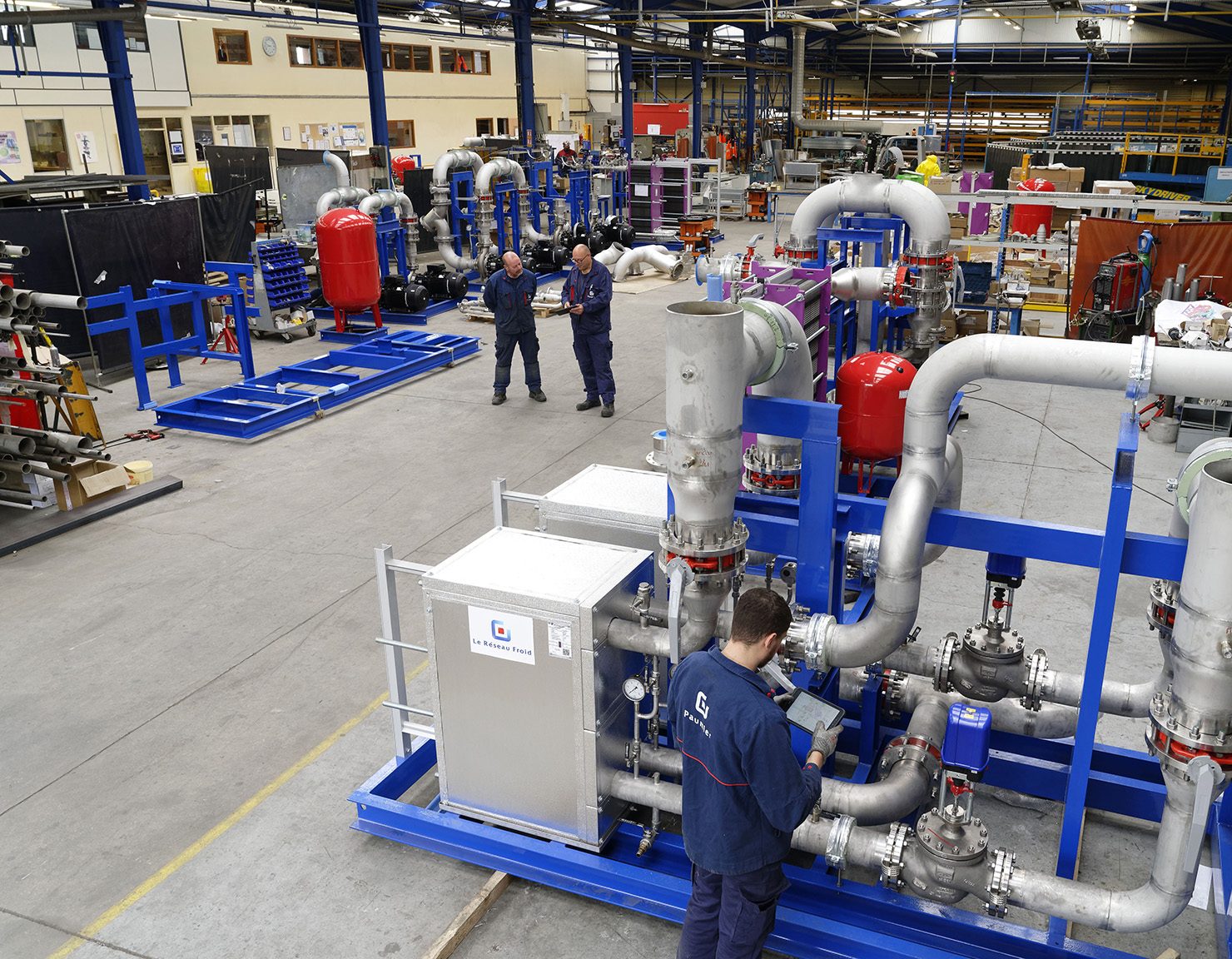 Your specialist in HVAC solutions for industry
Welcome to the world of Paumier Industrie
With its expertise in industrial refrigeration, air treatment and HVAC, Paumier Industrie offers customized solutions for all types of installations and industrial facilities. Our teams, dedicated to the satisfaction of our customers, offer optimal solutions adapted to your projects and meeting the requirements of safety, comfort, hygiene and traceability.

Paumier Industrie supplies turnkey solutions from the project design to the realization and the maintenance of your installations.

As a human-sized company, Paumier Industrie develops its expertise both in France and internationally with "The HVAC network", a group of companies specialized in the design, construction and maintenance of industrial, commercial and air treatment.